Parents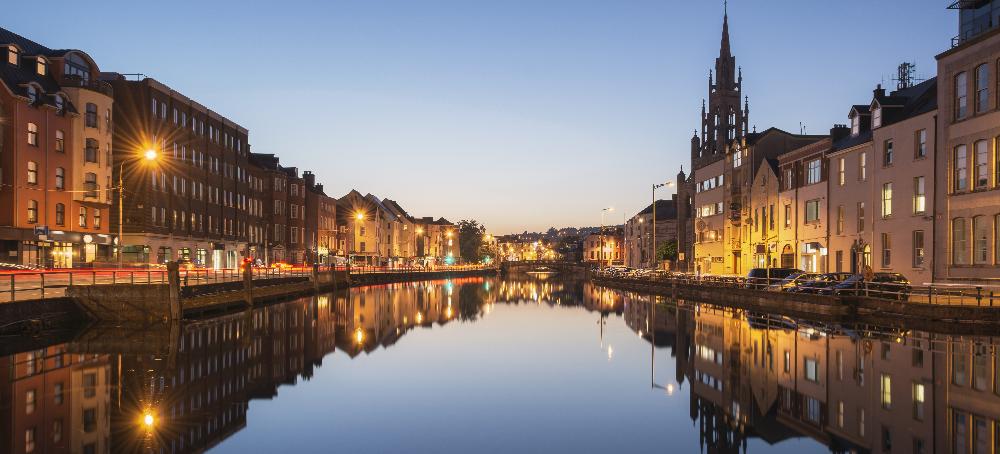 You have been slowly but surely encouraging your student to branch out, to grow and try new things since day one. That doesn't mean it's easy! There are scrapes and stumbles along the way. For some parents, sending their student abroad is an exciting process. For some, it is daunting and unknown. For many, it is all those things! We are here to assure you: education abroad is a life-changing experience.
Benefits of Education Abroad
Today's graduates need to develop a global mindset to succeed in our global economy. Studying abroad plays a critical role in developing skills that lead to a global mindset and intercultural competency.
The study abroad experience can help students to:
Develop the global mindset needed to balance local and international challenges.
Understand different cultures and solve problems while operating in a different environment.
Open their eyes to other perspectives and ways of thinking about the world.
Enhance their proficiency in and practical application of another language.
Strengthen their adaptability, communication, and team-building skills.
Increase their confidence, personal responsibility, and independence.
Enhance their career opportunities.
Investigating the Options
You can help your student start thinking about going abroad in his or her freshman year in order to have as much time as possible to consider available education abroad options. Encourage your student to start investigating programs with the Education Abroad Office on campus. Let your student take responsibility before and during the time abroad, but make sure he or she knows that you are available for support and that there are decisions that you need to be a part of. Discuss a decision-making process with your student by asking this list of questions:
Do you want to participate in a study abroad program, internship, or service learning?
What do you want to study while abroad?
How important is it that you earn credit?
Where do you want to study and why?
Do you want to live in a residence hall, apartment, or with a host family?
How long do you want to be abroad?
What is the program going to cost and what does it include (meals, airfare, etc.)?
Can scholarships and financial aid be applied?
Do you have any special needs and can they be met?
Staying Safe and Healthy While Abroad
Whether your student is a seasoned traveler or a first-time, he or she must think about personal safety while abroad. Be sure to research safety in other countries by visiting the following websites:
The U.S. Department of State, which issues country-specific travel advisories and up-to-date information on health and safety issues. The site also offers safe travel tips and a comprehensive list of action steps to take both before departing and while traveling.
The Centers for Disease Control and Prevention (CDC), which provides detailed information on staying healthy while traveling, including lists of required immunizations and other health recommendations, tips on food and water safety, and confirmed outbreaks of disease.
Students should visit with staff at the Student Health Clinic to receive vaccinations and get more information.
The education abroad providers we use are reputable and each has local, on the ground representatives, who are there to help. Our office requires that all students have CISI insurance. This insurance covers your student in case of injury/illness and security evacuation. It will pay to send them home, in the case of an emergency, and much, much more. The insurance is $36.90 per month. Please refer to the
CISI Insurance 2016-2017
for more information.
In case of an emergency
, students should immediately contact their program director as well as their family. Upon arrival in the host country, it is beneficial to locate the nearest hospital in case of an emergency. IN AN EMERGENCY, STUDENTS ARE ADVISOR TO ALWAYS CONTACT THE STAFF ON-SITE
BEFORE
CONTACTING ANYONE IN THE U.S.